October 29, 2022 - October 29, 2022
Saturday, October 29th, 2022, 9:00am-4:00pm Eastern time
$30, $15/Friends of the Montréal Diocesan Theological College* *Membership in the Friends of the College is open to all and comes with discounted rates on college offerings during the year. See https://montrealdio.ca/friends/ to learn more.
The Covid pandemic has raised new questions about the future of Christian ministry in a changing world. This interactive one-day conference is an opportunity to explore strategies for adaptive change in a new environment. The focus will be on connecting congregations with their local contexts, building inter-cultural community, and responding to ministry environments marked by secularism, pluralism, and diversity. Featuring an engaging keynote speaker as well as Christian leaders from around the region who are engaging in innovative and transformative ministries, join us to reflect, discuss, and learn as we look together with hope toward ministry in a world shaped by the pandemic.
Takes place at Church of St. Mark and St. Peter, 1650 Rue Decelles, Saint-Laurent, QC H4L 2E6. Parking available, Metro: Du Collège.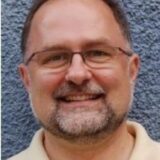 The Rev. Dr. Tim Dickau spent 30 years as pastor of Grandview Church in Vancouver, during which time he led the church in a season of revival and renewal through connecting with the local community and building a welcoming and intercultural church. He now serves as Director of CityGate, an organization that resources and connects churches in Vancouver to address systemic injustice, and teaches at the Centre for Missional Leadership at St. Andrew's Hall. He is the author of two books, Plunging into the Kingdom Way and Forming Christian Community in a Secular Age.