March 1, 2023 - March 29, 2023
Wednesday evenings March 1st to 29th, 2023, 7:00pm to 8:30pm Eastern, online
Regular: $90/person, $200/group; Friends of the College: 75$/person, $165/group There will be a $25 late fee for anyone who registers after February 24, 2023.
The Apostle Paul was both a controversial and a pivotal figure in the early history of Christianity. He wasn't an apostle to most of the others in the movement, even though he took pains to call himself one. Neither was Paul a Christian – a category that didn't even exist yet. He was a Jew.
                Paul's letters are the oldest surviving documents of the Jesus movement. They were composed very early, before even the gospels were written. Paul shows us that within 25 years of Jesus's crucifixion, Jesus's followers were anxious over the delay of his return. The movement was already spreading to small groups of non-Jews. There was angry conflict between Paul and others over whether and how to include non-Jews in the movement that ironically, soon divorced itself from Judaism completely.
               This course addresses some of the key questions about Paul and his influence on the formation of early Christianity. Was Paul an "apostle" or not? Was he considered a saint in his day? Did he represent the best of the Jesus movement, or a strange fringe on its edge? Did Paul abandon the ancestral teachings of his people for a more universal faith, or not? Why was he working and traveling so far from Jerusalem? Did Paul hate women and try to put them down, or respect and learn from them? Did he and Jesus agree on the essence of faith? What difference should any of this make?
               Almost everything we once thought we knew about Paul has been proven wrong. This class is a chance to catch up on the latest research in a fun and accessible way, and with this new learning develop our theology and church life now.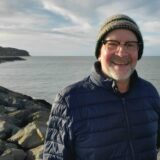 Instructor: The Rev. Dr. Matthew Anderson is a Lutheran pastor and scholar of Pauline studies. He received his doctorate from McGill University and is now affiliate faculty at Concordia University in Montreal, and a sessional lecturer at St Francis Xavier University in Nova Scotia. He has written widely on Paul for academic and popular publications. In Fall 2023 McGill-Queens University Press will publish his new book comparing the Apostle Paul with Leonard Cohen. He is also author of Pairings: The Bible and Booze and, with Ray Aldred, Our Home and Treaty Land.