March 25, 2022 - March 27, 2022
4 p.m. Friday, March 25 to 2 p.m. Sunday, March 27, 2022.
Single-occupancy room with meals: $130 per night Double-occupancy room with meals: $95 per person/per night Prices are for two nights of accomodations with all meals and programming.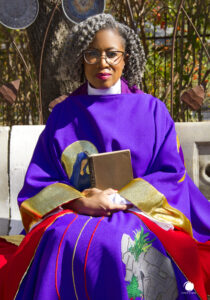 "How do we interpret scripture in the world we inhabit in ways that honor our histories and heritages and, speak to the present moment and its concerns?  How do biblical stories speak to us today? Please join the Rev. Dr. Wil Gafney, the Rt. Rev. Sam B. Hulsey Professor of Hebrew Bible at Brite Divinity School in Ft. Worth, TX, and a noted scholar, pastor, preacher, and activist, for a Core Values Inclusiveness Retreat on March 25-27, 2022.