August 10, 2021 - December 31, 2025
Depends on individual courses.
Depends on courses to be taken.
An award for students with previous theological study who are now preparing for Christian ministry.
The Diploma in Ministry (Dip.Min.) is a one-year (30 credit) program for students with previous theological study who are preparing for ministry in an Anglican church or other denomination. The program combines a ministry placement with coursework in subjects related to Christian ministry and Anglican studies. The program is designed for students who studied theology at some point in the past but had no intention of entering ministry then or those who are looking to transition into ministry in the Anglican tradition.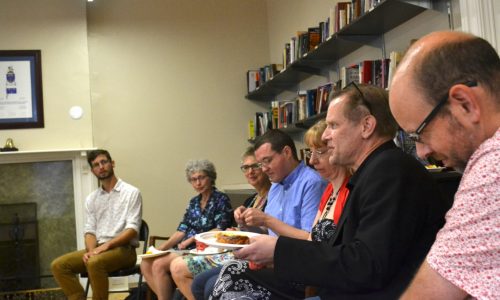 Students in the Diploma in Ministry are enrolled in the college's In Ministry Year, an innovative program of contextual theological education. Students are placed full-time in a parish or other ministerial setting and work closely with a designated supervisor and learning support committee. They attend that church every Sunday, leading worship, preaching, and generally becoming part of the life of the community.
This in-person learning is complemented by ongoing classroom learning. Students split their week between their ministry placement and courses on subjects like pastoral care, preaching, mission, leadership, and Anglicanism. These courses are structured to enable students to reflect on their placement and further their preparation for ministry. All these courses (except Anglicanism) are taught ecumenically by faculty of the Montreal School of Theology and all courses are offered in a hybrid-online format meaning that the In Ministry Year can be completed in a low-residency format.