June 13, 2021 - July 25, 2021
6 sessions beginning Sunday, June 13 (through Sunday, July 25, 2021) Registration deadline: June 27, 2021
Groups of 10 or more: $50USD per person, one free registration for a leader Groups of less than 10: $68 per person ($68 for leader registration as well) Regular price: $78
Are you seeking support and enrichment for your daily prayer life?
Join Shalem adjunct staff member Patience Robbins as she guides you through the use of lectio divina, walking meditation, the practice of gratitude, and intercessory prayers. Whether you feel like a beginner or want to deepen a particular prayer practice; whether you want to explore new ways of praying or are seeking the support of like-spirited others in an online setting — this course offers something for you.
Overview
The sessions are experiential and will include:
enrichment and support for your daily practice through video teachings and audio guided meditations, contemplative quotes and images, and reflection questions for journaling;
encouragement for opening to God through a particular way of praying, offered through weekly teachings on Scripture (Lectio Divina), Movement (Walking Meditation), Gratitude, and Prayer for Others (Intercessory Prayer);
opportunities for journaling and shared reflection with other participants through a simple, secure, members-only web space.
Since each session builds on the previous weeks' sessions, we encourage you to participate in all sessions sequentially. The online aspect of the course offers you the flexibility of viewing the course material at any time that is right for you. Through it all, your daily, silent prayer discipline is the most important aspect of this course.
Please note that this eCourse consists of pre-recorded materials. While the instructor does not engage in this offering, participants are encouraged to interact with each other through shared reflections
Here are some other questions that may help you discern the rightness of this course for you:
Would you like to open more fully to God in your daily life?
Do you wish to develop or deepen a consistent spiritual practice?
Are you looking to connect with authentic spiritual community online?
If these questions touch something that you are yearning for in your spiritual life, then join us for the refreshment, vitality and deepening in prayer that is made possible because we are together in this expanded form of spiritual community.
Technical requirements: Adjust your email spam filters to receive emails from [email protected]. Once you register, your receipt email will have your link to the course page, which you can view anytime to access the material online from any computer, phone or tablet. Teachings are hosted by YouTube. Weekly reflection questions are offered for download viewing and printing.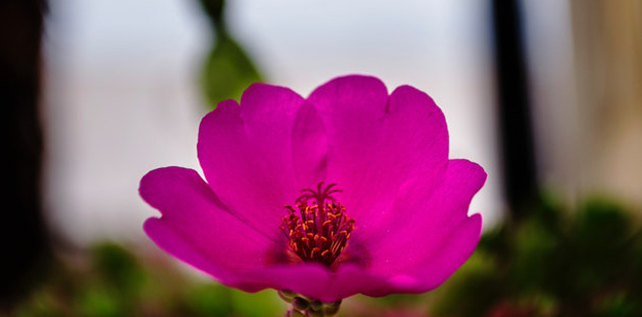 Dates & Times
Dates

6 sessions beginning Sunday, June 13 (through Sunday, July 25, 2021)
Registration deadline: June 27, 2021
If you are registered, you can access the material for two weeks after the course ends.
Time
Flexible; once you register, you may access the material at anytime during the course dates and for 2 weeks after by logging into the secure course page.
Invitation to commit to 20 minutes a day for daily practice
Course Content
This course is asynchronous.  You may access material at any time that fits in your schedule.  Below is an overview of the timeframe.
Week 1: Where are you on your Journey?
Welcome audio: 11 min
Create a Prayer Space video: 5 min
Reading: "What is Contemplative Spirituality?"
Jerry May audio: 12 min
Silence and Reflection Questions
Week 2: Scripture
Teaching video: 10 min
Guided Meditation audio: 12 min
Silence and Reflection Questions
Week 3: Movement
Teaching video: 10 min
Guided meditation audio: 7 min
Silence and Reflection Questions
Week 4: Gratitude
Teaching video: 11 min
Guided meditation audio: 8 min
Silence and Reflection Questions
Week 5: Prayer for Others
Teaching video: 10 min
Guided meditation audio: 16 min
Silence and Reflection Questions
Week 6: Reflection and Feedback
Closing audio: 7 min
Request for Feedback for Shalem
Silence and Reflection Questions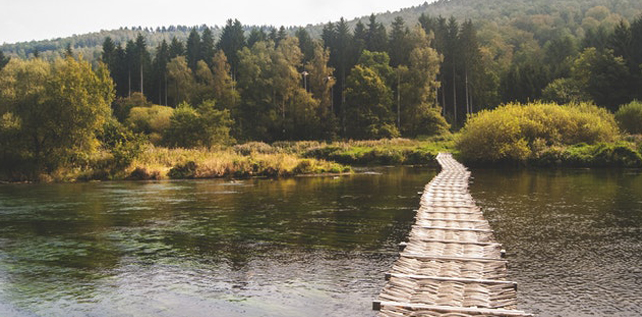 eLead Discounts
For Graduates of Shalem Long Term Programs
Are you part of a community that would benefit from Shalem online programs? Do you find yourself saying no to leading groups because you do not have time to prayerfully gather content? Would you like to complement Shalem's online courses with an in-person component for individuals in your community?
Consider using our contemplative prayer curriculum in your congregation or faith group (at a discounted rate) as the starting point for deepening contemplative practices.
Overview
Gather a group of 10 members and receive a deeply discounted rate of $50 per person (plus your registration for free). Your group members can create a profile on our course space, access the course from any computer with internet and join the larger circle of contemplative seekers from around the world journaling about their experience. You will also receive a leader's brochure with details of the course content to aid in facilitating the in-person time.
To Register
Review leadership materials and gather your group.
Sample Invitation Letter for you to edit and send along to interested participants
Further Information about the Leadership Packages
Create the in-person time as you feel led.
Contact

[email protected]

 to share your plan and with any questions you may have.
Gather participant payment and contact information.
Leader pays for participants in one lump sum by indicating the quantity of the group during checkout and inputing the names and email addresses of group members.
Become a leader in bringing contemplative practices to your community
For more information or to register for a Leadership package, please email [email protected].