November 11, 2019 - November 13, 2019
Commuter – CAD $255.00 Main Building Private Room – CAD $385.00 Main Building- Shared Room – CAD $325.00 (All prices include CAD $225.00 base amount including meals)
With David Giuliano, Renee Thomas-Hill and Amira Ayad
Come join us for a time of learning and renewal at Five Oaks this fall.
This 2.5 day program is led by three speakers from different cultures and faith traditions. It is a time of shared learning, being deeply rooted in one's own faith or spiritual tradition, and deepening our understanding and lived experience of the stories we tell about healing, wellness, illness and wholeness. It is an opportunity to learn together, for those in our partner communities (Christian, Muslim, Indigenous) and beyond.
Though it is open to anyone, it may be particularly relevant to those who find themselves or someone in their circle  facing changes in their health and vitality. In this journey, we may be seeking to remain grounded in a fruitful and faithful space in the face of new realities in one's sense of wellness, wholeness and understanding of what healing means in an individual's life. It is also recommended for pastoral care providers, elders, imams, chaplains, clergy, and health-care professionals.
This program will provide a renewed sense of rootedness in God/Allah/Creator through sharing wisdom from a variety of traditions so that we might learn from one another.
Over the 2 ½ days, we will share time in whole-group presentations, in small group conversations and in self-selected workshops on specific topics.  Wellness practitioners in massage, forest bathing, yoga, art journalling and others will join us to lead embodied experiences/workshops.
Pricing includes meals, accommodations, program.
If you would like to come to Five Oaks the night before for a restful start to the program, you can select an optional additional night when you click the 'register now' button.  Please arrive any time after 4:00 pm.  (Sunday night supper is not provided – you are welcome to bring a meal to prepare/heat in the guest kitchen, or there are a number of good restaurants available locally in Paris and Brantford).
In respect of all our relations and partners, please note that this is an alcohol-free event.
This program is subsidized by the lay Faith Formation Grant of the United Church of Canada
Leaders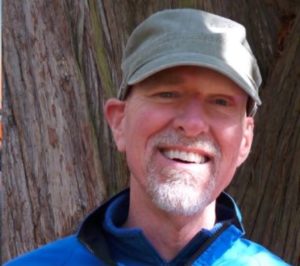 David Giuliano
David Giuliano is a Pastor, Spiritual Guide and Expressive Arts Facilitator.  He is an award winning writer of more than 100 articles, essays, and poems. His latest book, It's Good to Be Here: Stories we tell about cancer, is spiritual memoire about his own journey. David has published two illustrated children's books: The Alligator in Naomi's Pillow and Jeremiah and the Letter e.   His Postcards from the Valley: Encounters with Fear, Faith and God was a Canadian Best Seller. He was the 39 Moderator of The United Church of Canada. Find out more about David at www.davidgiuliano.ca
Learn more about David Giuliano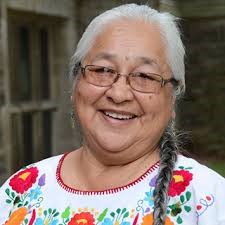 Renee Thomas-Hill
Renee is of the Mohawk Nation Turtle Clan from the Six Nations of the Grand River Territory. As an Haudenosaunee Woman, she is responsible to carry on the teachings of "Our" Way of Life. She is to carry on the message of Peace Power and Righteousness (Sacredness). She shares this in the following ways: as an Indigenous Women, Mother, Grandmother, Great Grandmother; Educator, Historian, Artisan F.N. Doll Maker; Carrying on the Stories of Our Ancestors; Holder of Names (Genealogy Researcher), Storyteller; Traditional/Golden Age Smoke Dancer; Traditional Counsellor/Healer (Addiction Treatment Centre); Traditional knowledge of our plants/foods/medicine; An agriculturist – the continuation…
Learn more about Renee Thomas-Hill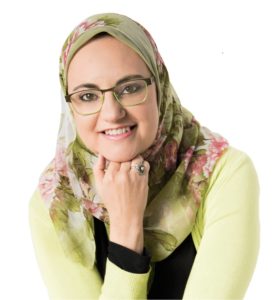 Amira Ayad
Dr. Amira Ayad is the founder of Women Whispers Academy where women learn to listen to their Body Whispers® before they turn into screams. Dr. Amira holds Masters degree in Pharmaceutics and Ph.D. in Natural Health.  She is currently pursuing her Maters in Pastoral Studies-Muslim Stream at Emmanuel College-University of Toronto. She was a faculty member at the faculty of Pharmacy, Egypt, and at the Institute of Holistic Nutrition in Toronto. She currently works as a Spiritual Care Practitioner at Scarborough Health Network. Dr. Amira's practice combines the best of both worlds: Science & spirituality. She published six books. Her…
Learn more about Amira Ayad