September 8, 2020 - December 1, 2020
Tuesday afternoons, 12:45pm to 2:45pm
$265: Canadian citizen or permanent resident $395: international student
MEETS ONLINE, Tuesday afternoons, 12:45pm to 2:45pm
September 8 to December 1, 2020
The basic functions of congregational leadership – leading worship, preaching, pastoral care, administration – remain similar in spite of different denominational practices and circumstances. However, changing times and the pandemic crisis are stretching the role and expectations of congregational leaders well beyond these traditional functions.
In this course, students will engage key questions relating to congregational leadership in good times and bad: What knowledge and skills make for effective congregational leadership? What theological and spiritual foundations are called for? What tools will help a minister to prepare congregations for adaptive change and faithful participation in God's mission? Additionally, students will reflect on the kind of leadership called for in crisis, and how congregational leaders are learning to make effective use of Internet technologies.
Via assigned readings, through research and action/reflection in their field placement or pastoral charge, and through presentations, discussions, and written work, participants will deepen their understanding of the dimensions of congregational life, and gain clarity about the roles of ordained ministry and congregational leadership.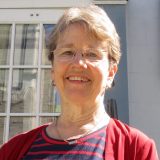 Maylanne Maybee
Instructor
INSTRUCTOR
The Rev. Dr. Maylanne Maybee has been the Interim Principal at the United Theological College since August 2018 and was previously Principal of the Centre for Christian Studies in Winnipeg. She has extensive experience in practising and coaching others in congregational leadership, especially in times of transition; and in organizational planning, community ministry and volunteer management at the local and national level.
TUITION
$265: Canadian citizen or permanent resident
$395: international student
COURSE DETAILS
CREDIT: This is a 2-credit course. It is not possible to audit this course. Space is limited and applications are reviewed on a rolling basis.
PREREQUISITE: The basic prerequisite for credit courses applies, namely a previous undergraduate degree in any subject with a 2.7 CGPA or equivalent experience. In addition, this course requires students to be actively involved in a ministerial or leadership role with a congregation or faith community. This may include local pastors, authorized lay ministers, or students in field placements.
APPLICATION: Application can be made on the college website. In their application for this course, students will be asked to answer the following questions:
In about 200 words, describe the congregation, parish, or faith community where you currently serve and worship and the nature of your leadership role in that context.
This course is open to people engaged in lay or ordained ministry, those preparing for ministry, or those looking for continuing ministerial education.
Still have questions? Consult our Frequently Asked Questions about online learning.