September 12, 2021 - December 31, 2025
Depends on particular courses.
Unknown
Program Overview
The ACPE Spiritually Integrated Psychotherapy (SIP) Training Program is a multi-disciplinary, inter-spiritual, multi-racial community of persons gathered for education, connection, and formation in the work of spiritually integrated psychotherapy. It serves licensed and pre-licensed mental health professionals (i.e., counselors, social workers, marriage and family therapists, pastoral counselors, psychologists, psychiatrists, addiction specialists, and more), as well as graduate students in any of those disciplines, who seek to explore the ways spirituality, religion, and the search for meaning influence their own lives and the lives of their clients.
The Program includes:
A 30-hour continuing education curriculum, offered by SIP Trainers in the communities where they live and work
A post-curriculum certification process (20 hours of consultation with a local SIP Trainer and a Peer Review)
SIP Communities of Practice where connection, learning, and professional formation can continue beyond the certification process
A Train the Trainer program to develop and support SIP Trainers
The SIP Program recognizes that high-quality therapists become high-quality therapists over time, in formative relationships with colleagues and mentors. In addition to teaching theory and skills foundational to spiritually integrated psychotherapy, the SIP Program emphasizes personal integration, development of professional identity, and growth in a distinctive way of being.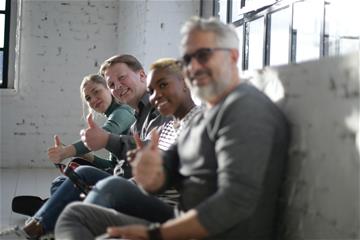 ACPE's SIP Program is an alignment with ACPE's core values:
Diversity and Inclusion
Integrity
Curiosity
Process
Service
ACPE is a Department of Education recognized organization that provides
CPE programs for spiritual care professionals of any faith and in any setting
Education, professional formation, and an organizational home for spiritually integrated psychotherapists and pastoral counselors.