January 23, 2020 - January 23, 2020
Join Principal Jesse Zink online to learn more about the work of Montreal Dio. In 60 minutes, we will introduce the school's full range of residential and distance programs designed to help students further their vocation in Christian ministry. This includes a Master of Divinity offered in collaboration with McGill University, a Licentiate in Theology available by distance education, and a range of credit and non-credit programs for those who are exploring Christian ministry and theological education.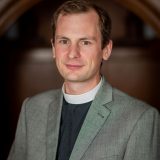 Rev. Dr. Jesse Zink
Principal
The Rev. Dr. Jesse Zink has been principal of Montreal Diocesan Theological College since August 2017. In ordination to overseeing the life of the college, he teaches courses on mission and Anglicanism. Prior to ordination, he spent time variously as a DJ, a news reporter, and an ambulance driver.
QUESTIONS AND INFORMATION 
This open house is entirely free but registration is necessary using the buttons on this page. Still have questions? Drop us a line at [email protected] or call us at 514-849-3004 x 221.