January 15, 2020 - April 15, 2020
Online Course Wednesday evenings, 6.15pm to 9pm (Eastern time)
This course is an introduction to Christian worship in its Anglican context. The course studies the history of liturgy as well as its contemporary practice in Canada and around the world. Students will examine how Anglican liturgy has been shaped by the context in which it is used and gain a deeper understanding of the prayers that make up the liturgy. They will also learn to think in new ways about how liturgy can shape the church's response to the world today.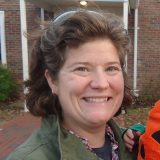 Hilary Bogert-Winkler
Instructor
The Rev. Dr. Hilary Bogert-Winkler is Director of Pastoral Studies at Montreal Dio. She has a decade of ordained ministry experience at the parish and diocesan levels and a doctorate in church history with a focus on liturgical development.
TUITION
$320: Auditor
$400: Montreal School of Theology (MST) student
$500: independent and Non-MST student
This course is open to people engaged in lay or ordained ministry, those preparing for ministry, or those looking for continuing ministerial education.
Credit: This is a 3-credit course. Credit can be offered towards the Master of Divinity or Certificate in Theology programs, or students may enroll as non-degree independent students. Auditing is also possible. Auditors do all the assigned reading and attend all class sessions but do not submit written assignments and do not earn credit. The college can also prepare certificates of attendance for those who need continuing education credit.
Admissions: The basic admission requirement is an undergraduate degree (in any subject) or its equivalent with a 2.7 CGPA. Please contact the college if you have any questions about whether you are eligible to apply.
Application: If you have taken a course at the college before, please contact the college to indicate your interest in enrolling in this course. If you have never applied to the college before, please submit an application and apply as either an independent student or a MST Certificate in Theology student. Once the application process and registration are complete, students will receive more information about the course including readings and assignments.