Kayaking, Yoga & Meditation – Monday, August 6
With Tracey Eccleston
August 6, 2018
Enjoy the nature around you and go with the flow – on the water, earth & mat. Gratify your longing for a meaningful connection to nature as you explore kayaking, yoga & meditation along the beauty of the Grand River.
Tap into nature's profound ability to inspire us and help us gain clarity in our lives, as we:
Delight in the flow of mindfully paddling down the Grand River Relax into tranquil walking and floating meditations Practice Yoga in the beauty of nature to balance mind, body & spirit Breathe into the present moment
Come ride on the spirit-back of the mighty Grand River.There is a timelessness here – a great journey that is ever flowing but never going home. When done – when the paddle has touched the shore – you are different; even if only for the moment of being there.
Whether you're experienced or an eager beginner, this joyful immersion in the sun, water, and inner and outer peace offers a fresh, mindful approach to kayaking, yoga & meditation and is designed to be inclusive and gentle.
Materials provided:
Kayak, paddle, life jacket, safety kit, dry bag, yoga classes & guided meditations. Professional river guide(s). Shuttle from your vehicle to start of river. Safety briefing and guidance & tips about kayaking. Entry onto Five Oaks property and day pass to Brant Park Conservation.
What to bring:
Hat , sunglasses with a strap, layered clothing, including a swimsuit, sun screen, water bottle, water, bug spray, towel / Travel Yoga Mat, light lunch & snacks, water shoes (optional barefoot – your feet will get dirty and wet), small backpack or bag to carry water, snacks, rain gear, and extra clothing, water – wicking undershirt, light weight jacket and rain gear (optional)
Private Bookings available upon request. Please see our website for other summer dates www.agelessartsyoga.com/kayaking-yoga-meditation/
You may also be interested in our Moonlit Kayaking Adventures www.agelessartsyoga.com/full-moon-kayaking-adventure/
Teachers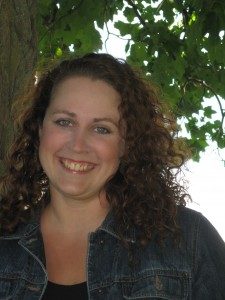 Tracey Eccleston
Tracey Eccleston has been proudly teaching and practising yoga for over a decade. When she's not working as the Owner & Director of Ageless Arts Yoga or teaching The Foundations of Chair Yoga & Therapeutic Balance & Support, she tours throughout Canada, the United States and the Caribbean teaching. Tracey started training to become a yoga teacher at Wilfred Laurier University, where she learned multiple disciplines of yoga. Then she went on to deepen her studies at the Kripalu Centre for Yoga & Health in Lennox, Massachusetts. After completing 500 hours of teacher training and achieving the E-RYT 500 certification from the Yoga Alliance, Tracey has continued to study through daily practice, workshops, classes and training conventions. Today she is one of the most experienced yoga teachers in the tri-city area. Tracey also teaches future yoga instructors as the lead instructor at Ageless Arts Yoga School presently located at Mindful Life Studio in Cambridge, Ontario.  She offers a 200 hour Yoga Teacher Training Certification (YTT 200) twice a year. She is a motivational instructor who is passionate about making yoga accessible for everyone and challenges her students to look within themselves. Her graceful presentation style and inspiring message are a welcome addition to any class. In…