July 3, 2020 - July 6, 2020
Location Trinity Retreat Center Contact: Main House Office
[email protected]
917-594-5800 Single – $255.00 Double – $300.00 Family of 3 – $300.00 Family of 4 – $450.00 ADA-compliant Double – $300.00 ADA-compliant Single – $255.00
79 Lower River Rd
West Cornwall
,
CT
,
06796
USA
Fourth of July Weekend Rest and Renewal Retreat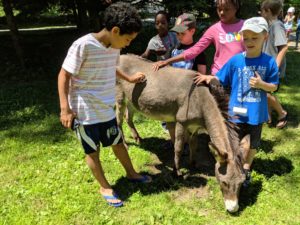 Come see the fireflies dance in the Trinity Forest and celebrate Independence Day in community in West Cornwall. This weekend offers lightly structured time to retreat from daily obligations and engage a deepening awareness of our relationships—with ourselves, those around us, and all of creation. Finding peace and joy at the center is what this weekend is all about, through contact with nature, shared meals, common worship, and lots of time to play.
Led by Trinity Retreat Center directors and staff.
This retreat is suitable for individuals and families, including children of all ages.