June 20, 2018 - December 16, 2018
K18 Footsteps of Jesus and Petra
June 20 – June 29, 2018
$3,200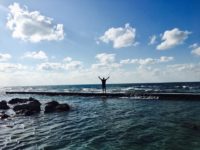 The Footsteps of Jesus is a new course for 2017 that will allow the pilgrim to follow the journey that Jesus' first disciples made through the Holy Land. Its focus is more devotional than the longer Palestine of Jesus course, while still covering all the major sites. 

Just as Jesus' first disciples did, we hope that during the Footsteps of Jesus course you will be struck anew by the power of Jesus' teaching and healing ministry, that you will experience both the joy and the trepidation of the journey to the cross, and renew you encounter with the risen Christ as we break bread together at Emmaus.

During your stay you will be a guest of 'living stones', the local Palestinian Christian community.

Aims of the Course:

You should expect your faith to be transformed and renewed as you make your pilgrim journey through the Holy Land. We will learn together, pray together, and worship together as we go.

During the course our academic staff and chaplain will enable you to:
Explore the Holy Land as Christian pilgrims
Study the life and ministry of Jesus of Nazareth
Integrate contextual biblical study with theological and spiritual reflection
Encounter the roots and traditions of the Christian faith
Begin to understand some of the contemporary issues in Israel and Palestine
Relate your experiences to our lives and ministries in our home contexts.
Content of the Course:
While the details of every programme vary depending on local circumstances and date, we would typically visit the following places during the course:
The place of Jesus' birth in Bethlehem.
The fields where angel visited the shepherds (Luke 2.8-20).
Jesus' childhood home and the site of the Annunciation in Nazareth.
The site of Christ's baptism (where there is an opportunity to renew baptismal vows).
The desert where Jesus was tempted after his baptism.
The Sea of Galilee, including Jesus "own town" (Matt. 9.1), Capernaum.
Caesarea Philippi, where Peter answered Christ's question, "Who do you say that I am?" (Mark 8.29).
The source of the Jordan River.
The site of the Transfiguration (Matt. 17.1-8).
Bethphage, where Jesus entered Jerusalem in triumph (Mark 11.1-10).
The Garden of Gethsemane (Mark 14.32–49).
The remains of the Jerusalem Temple complex from Jesus' day (i.e. the Wailing Wall).
The Way of the Cross, the site of the crucifixion and Jesus' tomb.
Emmaus, where Christ appeared after his resurrection (Luke 24.13-31).
You will also have a chance to worship with the local Anglican community.
If you would like to discuss this course further please contact us.
M18 Footsteps of Jesus: September 3 – September 12, 2018
$2,450
T18 Footsteps of Jesus: December 7 – 16, 2018
$2,450