April 9, 2020 - April 12, 2020
Contact: Main House Office
[email protected]
917-594-5800 Single – $255.00 Double – $300.00 Family of 3 – $300.00 Family of 4 – $450.00 ADA-compliant Double – $300.00 ADA-compliant Single – $255.00
79 Lower River Rd
West Cornwall
,
CT
,
06796
USA
Led by Joseph Rose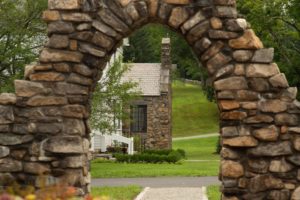 During Easter Weekend, Trinity Retreat Center will observe the rhythm of the holiest time on the Christian calendar. The retreat begins in reflection, moving intentionally in liturgy, community, and prayer from a Maundy Thursday Agape Meal with a foot-washing ritual through Good Friday. Then we'll prepare the house for the feast on Holy Saturday, when the Great Vigil is celebrated, followed by a festive brunch on Easter Day. Come join in a participatory, immersive experience celebrating the circle of life and Christian faith: from life, to death, to resurrection, to larger life!
Joseph Rose is executive director of programming and outreach at Trinity Retreat Center, a leader in the Episcopal Church's alternative liturgy movement, and a seminary student at Yale Divinity School. A native of the Pacific Northwest, he is a former award-winning journalist with Wired and The Oregonian in Portland, Oregon.
This retreat is suitable for adults and for young people who are capable of participating in adult conversations.