October 24, 2022 - November 14, 2022
Mon, Oct 24, 2022, 7:00 PM –Mon, Nov 14, 2022, 8:30 PM EDT, Online
$50USD The cost of this course offsets the operating costs of the Stevenson School for Ministry. SSFM is dedicated to the lifelong learning and discernment processes of all Episcopalians in the Diocese of Central Pennsylvania and beyond. If the cost would prevent you from participating, please email
[email protected]
for a discount code.
Small groups can be added to your congregation for deeper connection. This training will share how to develop or revitalize this ministry!
About this event
Facilitator training for creating an intentional small group ministry in your congregation
The purpose of an intentional, faith-based, small group is to build trusting relationships with God and one another. Call it a small group, discipleship circle, neighborhood group, life group, or gathering – whatever the name, a small group provides space for prayerful support and accountability as we seek to live the Jesus Way. We learn how to love when we meet each other for conversation, practice, and prayer.
Your small group may be a new discipleship group, or you may decide to add a new level of intention to your vestry, Bible study, youth group, altar guild, and choir. You can also form small groups in chapters of the Episcopal Church Women, Brotherhood of St. Andrew, or Daughters of the King. The goal is to open the door for God to work on us, in us, and through us, in powerful ways in the context of a small, intentional, dedicated group of disciples.
This training will meet on Zoom for 90 minutes at 7pm eastern on 10/24, 10/31, 11/14, and 11/21. The Zoom link will be made available after registration.
The Diocese of Central Pennsylvania and the Diocese of Southern Ohio are excited to co-sponsor this great opportunity! If you're a member in Southern Ohio, the Formation Office is covering the cost to participate. If you're a parishioner in Central Pennslyvania, the Evangelism Committee is providing complementary registration
The cost of this course offsets the operating costs of the Stevenson School for Ministry. SSFM is dedicated to the lifelong learning and discernment processes of all Episcopalians in the Diocese of Central Pennsylvania and beyond. If the cost would prevent you from participating, please email [email protected] for a discount code.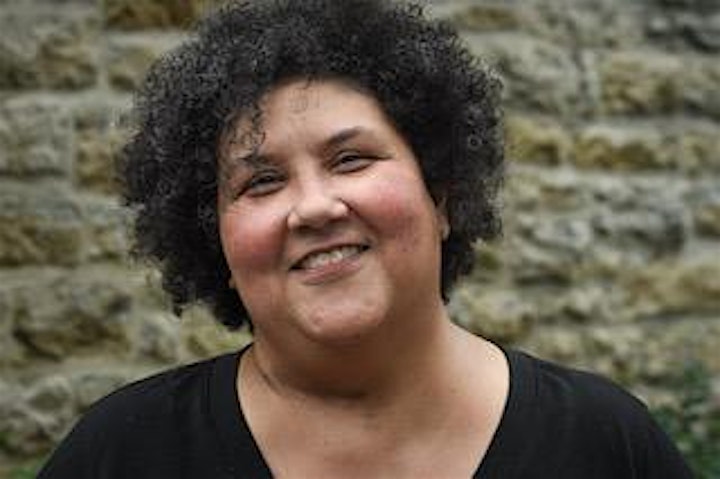 Meet your facilitator, Miriam McKenney
Miriam seeks to find God in everyone she sees. Miriam loves her husband David and three daughters Nia, Kaia, and Jaiya, picture books, Jesus, Spring Grove Cemetery and Arboretum, libraries, and books. In her ministry, Miriam serves as director of development and mission engagement at Forward Movement and Becoming Beloved Community formation staff in the Diocese of Southern Ohio.