September 9, 2020 - December 2, 2020
$395: Canadian citizen or permanent resident $590: international student
MEETS ONLINE, Wednesday afternoons, 1:30pm to 4:30pm
This course is an introduction to Christian worship in its Anglican context. The course studies the history of liturgy as well as its contemporary practice in Canada and around the world. Stu- dents will examine how Anglican liturgy has been shaped by the context in which it is used and gain a deeper understanding of the prayers that make up the liturgy. Students will also explore the opportunities and challenges presented by virtual worship during the Covid pandemic. They will also learn to think in new ways about how liturgy can shape the church's response to the world today.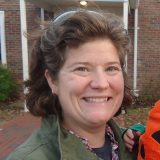 Hilary Bogert-Winkler
Instructor
INSTRUCTOR
The Rev. Dr. Hilary Bogert-Winkler is Director of Pastoral Studies at Montreal Dio. She has a decade of ordained ministry experience at the parish and diocesan levels and a doctorate in church history with a focus on liturgical development.
TUITION
$395: Canadian citizen or permanent resident
$590: international student
COURSE DETAILS
CREDIT: This is a 3-credit course. It is possible to audit this course.
PREREQUISITE: The basic prerequisite for credit courses applies, namely a previous undergraduate degree in any subject with a 2.7 CGPA or equivalent experience. In addition, this course requires students to have done prior work in church history after 1500. This could be through formal academic course work or through a program such as EfM or Dio's Reading and Tutorial Program. Please contact the college if you are unsure of your eligibility for this course.
APPLICATION: Application can be made on the college website. In their application for this course, students will be asked to answer the following questions:
Why are you interested in taking this course? What do you hope to gain from your participation?
Please describe your engagement with Anglican liturgy in your current worshipping community. How do you see this course enriching your liturgical engagement?
This course is open to people engaged in lay or ordained ministry, those preparing for ministry, or those looking for continuing ministerial education.
Still have questions? Consult our Frequently Asked Questions about online learning.