January 10, 2020 - January 12, 2020
Location Trinity Retreat Center Contact: Main House
[email protected]
Single – $170.00 Double – $200.00 Family of 3 – $200.00 Family of 4 – $300.00 ADA-compliant Double – $200.00 ADA-compliant Single – $170.00
79 Lower River Rd
West Cornwall
,
CT
,
06796
USA
2020 'Faith' Retreat: Walking with Sacred Strangers
With Nancy Haught, Joseph Rose and Heidi Rose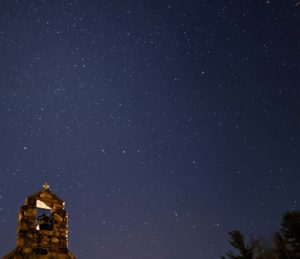 Jesus taught his disciples that hospitality, especially how we welcome the stranger as a sacred act, is at the heart of how we practice our faith. Retreat Center executive directors Joseph and Heidi Rose will be joined by Nancy Haught, the acclaimed author of "Sacred Strangers: What the Bible's Outsiders Can Teach Christians," to lead a weekend focusing on Trinity Church Wall Street's core value of Faith. The retreat will included reflections on how we exercise our faith with open hearts in community and an intimate examination of how the Bible's encounters with "others" can teach us about our own spiritual values in these divisive times.  The program will incorporate contemplative prayer, food, art, writing and music as invitations to the Holy Spirit to walk with us in making our personal encounters meaningful acts of hope and faith.
Joseph Rose, Executive Director of Programming at Trinity Retreat Center, is a Master of Divinity candidate at Yale University focusing Anglican studies and Creation theology. He is a former award-winning journalist with The Oregonian and Wired.
Heidi Rose, Executive Director of Operations at Trinity Retreat Center, received the Father Abbott Social Service Award for founding the Community Meal program at Trinity Episcopal Cathedral in Portland, Oregon. She is also a former winning food journalist.
Nancy Haught is an award-winning journalist who covered religion and spirituality for 15 years at The Oregonian. Her most recent book "Sacred Strangers: What the Bible's Outsiders Can Teach Christians" looks at how the Bible is laced with stories "in which strangers behave better than believers."