September 21, 2017 - September 24, 2017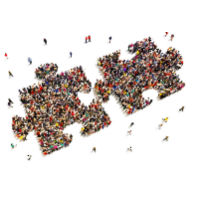 Social Justice through Economic Resistance
Sep 21-24, 2017
Thursday evening through Sunday noon.
Fees: tiered registration scale from $300 to $850.
From the Free Produce Movement to abolish slavery to the Montgomery Bus Boycott, and divestment campaigns to end apartheid in South Africa, people of faith and workers of all stripes have applied collective economic resistance to pursue greater freedom, dignity, justice, and peace. The United States and others still face increased corporate power on a global scale, precarious Wall Street financial meltdowns, widening wealth and income inequality, the criminalization of poverty, and other threats to the common good and true democracy. How then, can we apply the wisdom of our elders to the unique realities of our time? Disputes about the effectiveness of economic resistance tactics and their morality have stirred controversy in faith communities including among Quakers. We will examine how economic resistance tools have been used to successfully achieve greater justice and equality and how they can be applied to the particular challenges of the 21st century. Together, we will create a learning community with an increased understanding of how boycotts, strikes, divestment, and similar tactics can be effectively used within our commitment to a nonviolent social change strategy.
Queries:
What economic resistance tactics have you seen used in the past? How are they being used today?
What of worship and Light do you find in economic resistance tactics?
What organizations or structures do you think are needed to support the success of economic resistance? What do they look like in your town, city, state, country?
Because we want to make this conference as accessible as possible, we are offering a tiered registration scale from $300 to $850. Click the following link for registration information.
There will be:
Front-line experts to fill us in on the history and current usage of the economic resistance tactics of divestment, boycott, sanctions, and bargaining;
Examination of the unique challenges and opportunities of economic resistance in the twenty first century;
Discussion and consideration of the unique role of unions in bargaining for the common good;
Exercises in planning a strategic nonviolent campaign with winning steps that increase our momentum and draw wider participation – using creativity, drama, humor, and people power;
Reflection groups to process our experiences in small groups.
Confirmed Leaders (more to come)
Dalit Baum, Ph.D., is the co-founder of Who Profits from the Occupation, and of the Coalition of Women for Peace in Israel. Dalit is a feminist scholar and teacher, who has been teaching about militarism and about the global economy from a feminist perspective in Israeli and American universities. She has been active with various groups in the Israeli anti-occupation and democracy movement, including Black Laundry, Boycott from Within, Zochrot, Anarchists against the Wall and Women in Black. Dalit has headed the Economic Activism for Palestine Program of Global Exchange. She has worked for AFSC in the San Francisco office since 2013 and currently serves the organization as Director of Economic Activism.