October 6, 2019 - October 8, 2019
Social Enterprise and Change-Making in your local community
With Shaun Loney and Adrian Jacobs
October 6 – 8, 2019
We want to create positive change for people in our communities, and do that in sustainable ways, but, how?  This short course will help us see opportunity in what seems like a problem – and how to make good things happen.
"We have a big church, and an aging congregation and it's hard to keep up our building. Is there a way that we can use what we have to actually solve problems in our community, use our resources and make our building a centre of change-making in our community…and keep it open?"
"We have so many problems facing our community, and our young people feel discouraged. How can we turn our problems into opportunities and create a positive future for our youth and the health of our communities?"
Join Shaun Loney and Adrian Jacobs at this learning opportunity for
Church congregations,
First Nations communities, ,
Local and Regional not-for-profit businesses,
Immigrant communities,
and anyone who wants to effect change right where they live, solve problems, create economically viable  communities (including your own), work for reconciliation with people and land, and create mutually supportive partnerships.
Join us in October at Five Oaks to:
Learn what a social enterprise is and why they are popping up everywhere.
Learn how some churches in Canada and First Nations communities (and elsewhere) are embracing social enterprise with success.
Learn how to start a social enterprise.
Warning:  this event may well change your worldview.
Because Six Nations is a vision partner with Five Oaks, participants from Six Nations will receive a 20% discount to attend this program.
Leaders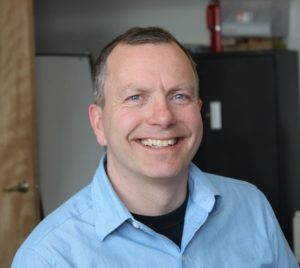 Shaun Loney
Shaun Loney is an active member of St. Mary's Road United Church in Winnipeg.  He has co-founded now a dozen social enterprises – non-profit businesses that are creating an economy where everyone belongs.  Living in Treaty 1, he has come to see that social enterprises are Indigenous business models.  He has written about his experiences in two books. An Army of Problem Solvers:  Reconciliation and the Solutions Economy and his most recent The Beautiful Bailout:  How Social Innovation Will Solve Government's Priciest Problems.  See more about Shaun, including podcasts, radio interviews and a TedX talk at www.encompass.coop   Shaun talks…
Learn more about Shaun Loney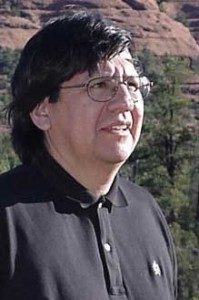 Adrian Jacobs
Adrian Jacobs is Cayuga First Nation of the Six Nations Reserve in Ontario, and currently serving as Keeper of the Circle of the Sandy-Saulteaux Spiritual Centre in Beausejour, Manitoba. Adrian Jacobs has over thirty years experience in networking and training of ministry candidates and Aboriginal leaders for organizations in Canada and the United States.
Learn more about Adrian Jacobs