June 24, 2019 - June 29, 2019
With Lois Huey-Heck, Keri Wehlander and Natalie Maxson
June 24 – 29, 2019
Staying Offsite – CAD $450.00
Cottage Court (1 Bedroom) – CAD $1,015.00
Cottage Court (2 Bedroom) – CAD $1,170.00
East Court (1 Bedroom) – CAD $1,015.00
East Court (2 Bedroom) – CAD $1,170.00
Orchard Court (Single Room) – CAD $965.00
Maple Court (Single Room) – CAD $835.00
No-Pet Camping – No Services – CAD $575.00
No-Pet Camping (15 Amp + Water) – CAD $600.00
Pet-Friendly Camping (No Services) – CAD $575.00
Pet-Friendly Camping (15 Amp + Water) – CAD $600.00
Pet-Friendly Camping (30 Amp + Water) – CAD $675.00
There is a discounted rate available for those groups interested in booking a full 3-bedroom Orchard Court cabin. Please email [email protected] for more information and to reserve your cabin.
Together we'll create a community supporting one another in spiritually focused practices:
Expanding our minds through wisdom teachings and experiences,
Nurturing the body-mind connection,
Reverencing our God-given bodies and listening to their wisdom,
Tapping into the creative soul in each of us, and
Deepening the connection between the spark of the Holy in each person with the Divine Spirit.
We'll be indoors and outdoors, in community and in solitude, we'll be creative and reflective, prayerful and active in turn — held in the Spirit of Naramata Centre.
Teachers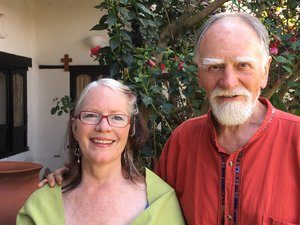 Lois Huey-Heck
Lois is a mentor with the Pacific Jubilee Program, focused on spiritual formation, soul development, and the art of spiritual direction. She is  also an author, a leader of silent (and talking) retreats, and a spiritual director. With her husband, Jim Kalnin, her shared passion is visual art and the pursuit of beauty in all its diverse expressions.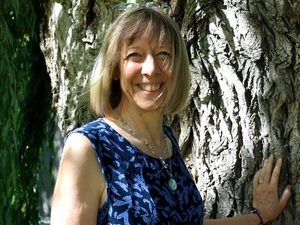 Keri Wehlander
Keri is an author, hymn lyricist, spiritual director, Healing Touch practitioner and serves as the Youth Minister for Kamloops Okanagan Presbytery. Her first two books are well-utilized worship resources in congregations, church camps, retreat settings and by individuals desiring to deepen their prayer life. Four of her hymns are also included in the More Voices hymnal supplement. Keri is passionate about exploring ways that encounters with the Holy can deepen and Hold us.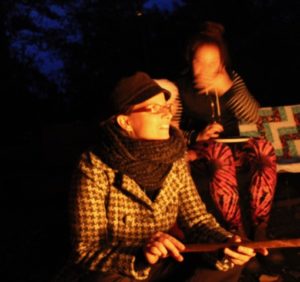 Natalie Maxson
Natalie Maxson works for Christian Peacemaker Teams (CPT) with the Indigenous Peoples Solidarity Program. She is an author, peace activist, Soul Collage facilitator and compassionate listener.