May 19, 2020 - May 22, 2020
Suggested Donation: $100
1615 Route 9W (or Broadway)
USA
Led By: The Rev. Cari Pattison
Tuesday, 19 May – Friday, 22 May 2020
"Solvitur Ambulando" is a Latin phrase attributed to Saint Augustine: "In walking, it is solved." Now more than ever, walking can give way to a clearer head, a calmer heart, and a brighter spirit. Whether fast or slow, ambling outdoors boosts our immunity through raising our heart-rate, exposing us to fresh air, and gracing us with the sun's vitamin D.
Even more, by joining together virtually while hiking, we embark on a shared pilgrimage. Pilgrimage has been defined as "a meaningful journey to a place of spiritual significance" and the practice is almost as old as history.
The author of Hebrews writes, "These all… confessed that they were strangers and pilgrims on the earth. They wandered in deserts, and in mountains, and in dens and caves." Wherever you live and wherever you walk, you journey in the company of fellow pilgrims past and present. Wandering in the wilderness–or your suburban sidewalk–helps us step into our own bodies, attend the dawning of spring, and tune into God's ever-present love.
Join the Reverend Cari Pattison, a Presbyterian minister, writer, and fitness instructor, for a "together-yet-separate" hiking retreat. We will journey together through scheduled walks (wherever you live), as well as readings ancient and modern, silence, journal writing, prayer, Zoom chats, and an optional shared hiking phone app.
This retreat (all on Zoom and with your own hiking/walking) will open with a word of welcome at 4:30pm on Tuesday, and continue with the livestream of monastic Vespers. We will gather for discussion and prayer each evening from 7-8pm.
During the day on Wednesday, Thursday, and Friday, we will "meet" at 10am for a word of introduction to the day's theme, and then take our own respective hikes wherever we are. You will have the option of using the phone app "Walk the Distance" to track with each other and enjoy a virtual tour. Day 1 will be in silence, Day 2 you have the option of a suggested music playlist, and Day 3 an optional suggested podcast. Each day Cari will distribute readings and scriptures to round out your experience and frame our discussion time together. The retreat will conclude with a closing prayer time on Friday at 11:30am. All times are Eastern.
Registration in advance is required, and this retreat is limited to 20 people. We suggest a donation of $100/person. In order to register, please e-mail the Monastery Guestmaster, Br. Aidan at [email protected].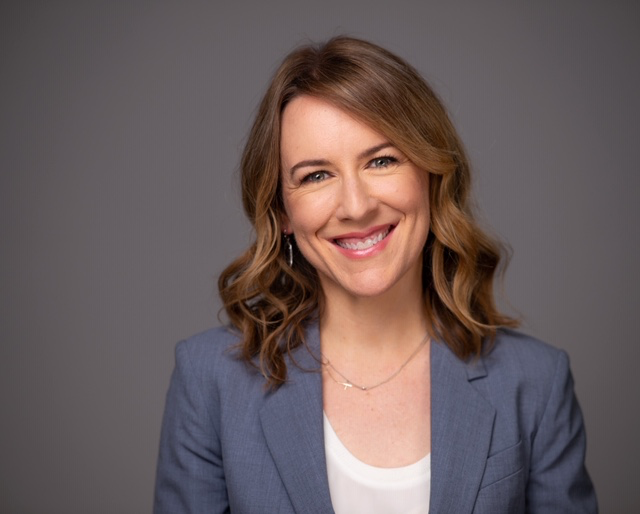 The Reverend Cari Pattison, a native of Kansas City, is ordained as a Presbyterian (PC-USA) minister. She served as Associate Pastor of a church in Westchester County, NY (The Reformed Church of Bronxville) for 12 years before answering a call in 2019 to hike the Appalachian Trail. She set out to backpack from Georgia to Maine, and made it as far as New Jersey before an injury took her off trail, but she plans to finish as soon as she can. A graduate of Princeton Theological Seminary, Cari has lived as clergy in residence at Holy Cross since October and will be here through the spring.