September 9, 2020 - December 2, 2020
Wednesday mornings, 8:45am to 10:45am
$265: Canadian citizen or permanent resident $395: international student
MEETS ONLINE, Wednesday mornings, 8:45am to 10:45am
September 9 to December 2, 2020
Our concern as leaders and pastors is to engage our faith communities in ongoing spiritual formation that will bring new life and purpose out of the traditions and teachings of Christianity. Participants in this course will strengthen their skills in group facilitation, deepen their understanding of how people learn, and build skills and strategies for designing educational programs. The course will broaden their awareness of occasions for learning within and beyond congregational life – not only educational programs, but also practices of liturgy, community life, pastoral care, mission and justice. Focused attention will be given to engaging others with studying Scripture and living out the Church's vision of justice; nurturing children's spirituality; working with small congregations; and shaping congregational culture and liturgy to nurture spiritual growth and faith formation for all ages.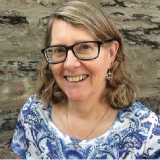 Alyson Huntly
Instructor
INSTRUCTOR
The Rev. Dr. Alyson Huntly is Director of Pastoral Studies at the United Theological College in Montreal. She is a Diaconal Minister in the United Church of Canada and has over 25 years of experience in ministries of education, pastoral leadership, and social justice within the United Church of Canada and community ministries.
TUITION
$265: Canadian citizen or permanent resident
$395: international student
COURSE DETAILS
CREDIT: This is a 2-credit course. It is not possible to audit this course. Space is limited and applications are reviewed on a rolling basis.
PREREQUISITE: The basic prerequisite for credit courses applies, namely a previous undergraduate degree in any subject with a 2.7 CGPA or equivalent experience. In addition, this course requires students to have a connection to a ministry or congregational setting where students have opportunities to offer occasional leadership in at least two different dimensions of congregational life (e.g., worship, children's programs, adult faith formation, pastoral care, mission, outreach).
APPLICATION: Application can be made on the college website. In their application for this course, students will be asked to answer the following questions:
Why are you interested in taking this course?
Do you participate regularly in leadership (as a lay person or minister) in an congregational or ministry setting? What are your leadership roles?
Do you have a reliable Internet connection and a computer or tablet with a camera and microphone?
Please describe your computer skills (e.g., participating zoom meeting, learning how to use new programs)?
This course is open to people engaged in lay or ordained ministry, those preparing for ministry, or those looking for continuing ministerial education.
Still have questions? Consult our Frequently Asked Questions about online learning.