THE GIFT OF STORY
by Ralph MiltonWoodlake Publishing,
Kelowna, BC. 2018
$19.95 CAD. 235 pages.
ISBN #978-1-77343-032-4
Publisher's Promo:
The Gift of Story picks up where Ralph Milton's live
StoryFest events leave off. Those events – led by
gifted musicians, artists, and storytellers Linnea
Good, Don McNair, Allison Rennie, Donald Schmidt,
as well as Ralph Milton – were designed to provide
a spiritual "shot in the arm, focusing on evocative
Bible stories and personal faith experiences. 
"
In this companion book, Milton shares insights
about storytelling related to themes ranging from
mythology and human identity, to social justice,
changing from the inside out, tragedy, awe and
mystery, hope and promise, and more. But the
story is always central; the story is always
"the thing."
The videos include key biblical stories about seminal
biblical characters – Eden and Eve, Jonah, the prodigal,
Mary and Elizabeth, the Ethiopian eunuch, Zacchaeus,
Mary of Magdala, Sarah…and more.
In The Gift of Story, Milton romps through a lively
reflection on what stories mean to humans, "the
story-telling animal," how we can all tell stories to
enrich our lives and rejoice in the complementary
role that stories and the logic of science play in our
lives. It's a fun read full of lively, refreshing stories
and insights.
Author's Words:
Between the first edition of The Gift of Story (1982) and this one, there have been a batch of books, but this one, I think, will be my last.
Predictions are always unwise, but I can't imagine writing another. Those that have read (my previous editions) … will recognize some of the passages in this one…
The Gift of Story is in many ways autobiographical. I say that without apology because I have become convinced that each of us has only one story to tell and that's the story we've lived. So this is not so much a chronology of events or a collection of old writings, as a bubbling stew of stuff that has informed, inspired, and delighted me over the years.
So. For what it's worth, this is me.
There have been a batch of people who helped.
(The author proceeds to explain how the StoryFest events he has helped to create have provided much of the material for previous editions. More information about StoryFest is provided in the book.)
I'm in good health, but if this book turns out to be my swan song, then this is a good time to say thanks to God and to all of the people who have come into my life over eight decades. Yes, of course there has been pain and heart-break, but they fade into the background behind a huge sense of overwhelming gratitude.
Dag Hammarskjold said it best.
"For all that has been, thank you.
  For all that is to come, yes!"
Ralph Milton, Author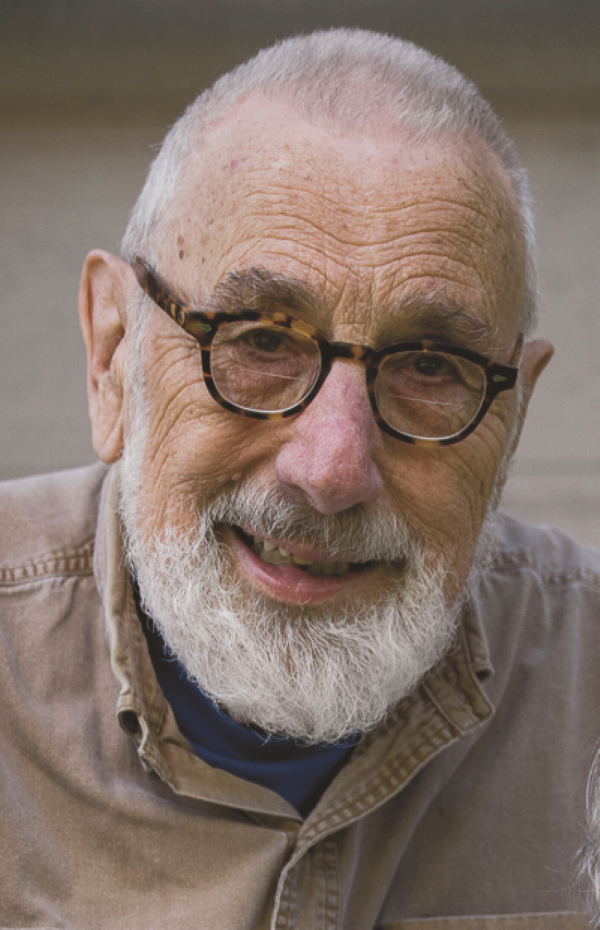 Dr. Ralph Milton is one of Canada's best-known religious communicators, and a recipient of an Honorary Doctorate of Sacred Letters from St. Stephen's College, Edmonton. He also has an Honorary Doctorate of Divinity from the Vancouver School of Theology. A former news broadcaster, open line host and church administrator, Milton is the author of 17 books including the bestselling
Family Story Bible; Angels in Red Suspenders;
and
Julian's Cell,
a novel based on the life of Julian of Norwich. On the Internet, Ralph Milton publishes the popular e-zine Rumors, which uses liberal doses of humour and story to communicate a lively faith. Co-founder of Wood Lake Publishing, Ralph Milton lives in Kelowna, British Columbia, with his wife and friend of 50 years, Beverley, a retired church minister. Together, they remain the ever-proud grandparents of Zoe and Jake.
My Thoughts:
I have read and promoted many books by Ralph Milton over the years. Much of what appears here is not necessarily new, but it is expressed in the words of Ralph as he is today. For those who, like me, have read him for several decades, I would again encourage you to read him – since I think he always has something important to say.
For those new to Ralph, this book will provide a kind of "summa" or summary of what he has discovered about himself, his faith and the world he has encountered during more than eight decades of his life. 
Ralph has always been popular with a certain audience because he is – well, folksy – in the way he presents himself. I was raised in a rather folksy German-Canadian ethos, and – frankly – while I have always loved my people, I have worked hard to be more "refined" in the way I express myself. While I have not always succeeded in that, I believe I have developed a way of doing that, that is different from Ralph.
But thank God for human variety, and diverse forms of human expression! I could never come close to the readership audience he has appealed to over the years. I respect him for his accomplishments. I also note that he is proud of the formal honours granted him by various church and academic institutions. That he should have received such things as honorary doctorates – while mine were academic – simply tells me that there are different ways of being effectively spiritual and theological.
Milton has a way of presenting himself that takes some rather heavy ideas and transforms them into terms understandable to many. I keep working at that myself, and will tell you why (in a way like Ralph does).
When I went off to college and seminary in the 1960's my dad was proud of me. But he also had some reservations. He wanted me to "get an education" in order to become a "pastor" which was what he had always desired. But in that process, he feared I would look down on him and many of "our people" as I made my exit into the wider world.
I never forgot how he looked at me when he would say those things. I vowed that I would always strive to make challenging things easier to understand. At the same time, I would try to do it with grace and humility. I continue to seek to do that to this day.
I guess that is the "one story I have to tell".
If I seem to be rambling here, I guess I am. Ralph helps me to be more comfortable in the way I express myself like this.
I hope that by reading his book, the same will also happen to you.
Buy the book from Woodlake: https://tinyurl.com/y7regoa9
_________________________________________________________________________________________
Colleagues List, Vol. XIV.No.11. September 16, 2018