Posted on: April 13, 2017

Queen Elizabeth II arrives at Leicester Cathedral for the traditional Royal Maundy service.
Photo Credit: Will Johnston / @whljohnston / www.willjohnstonphotography.com
Queen Elizabeth II has distributed ceremonial pouches of coins to 182 men and women in a Maundy Thursday ceremony that dates back to the 13th Century. The queen, wearing a turquoise green coat and matching hat, handed out the money during a service at Leicester Cathedral in the English Midlands. In doing so she has now taken part in the traditional annual Maundy Thursday service in every one of England's Anglican cathedrals.
The recipients were selected for their service to the church and community. Each of them – 91 each of male and female as the Queen is 91 years of age – received two pouches. A red one contained a commemorative £5 coin, commemorating the Centenary of the House of Windsor and a 50p coin commemorating Sir Isaac Newton; while a white pouch contained 91 pence – again, equal to her age – in specially minted Maundy coins.
The handing out of coins by the Monarch on Maundy Thursday is an English tradition that began in the Middle Ages following the commandment to love one another that Jesus gave after washing the disciples' feet at the Last Supper. It follows an early tradition dating back to around AD 600.
Hundreds of well-wishers lined the streets ahead of the Queen's arrival. She was accompanied by her husband, the Duke of Edinburgh. Leicester Cathedral, which only became a cathedral in 1926 when the Diocese of Leicester was formed, hit the headlines in 2015 after the remains of Richard III, the last Plantagenet King of England, were re-interred in the cathedral having been discovered lying under a nearby car park.
An exhibition of photographs taken at today's service will open in Leicester Cathedral on Monday. The exhibition, Servant, will showcase the one occasion in the year when the Queen goes to the recipients of awards, rather than them to her. A souvenir book accompanying the exhibition is also available. The exhibition will remain at the cathedral until 3 May.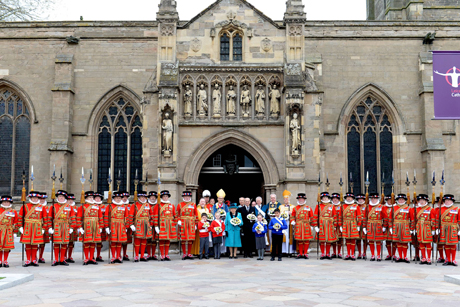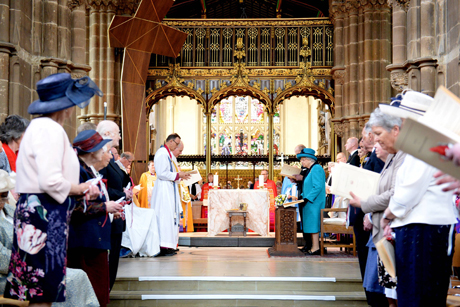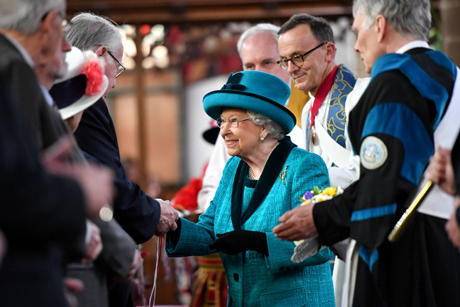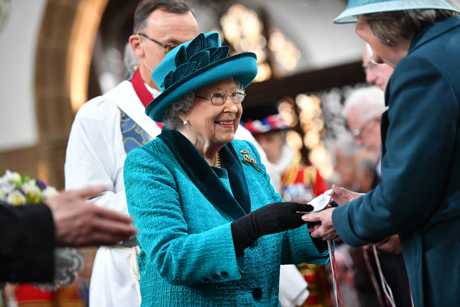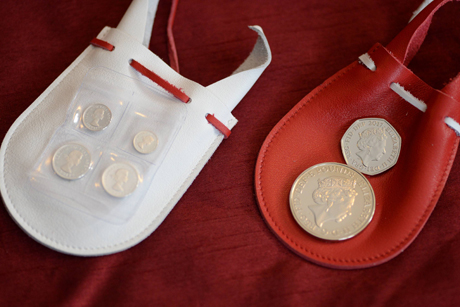 Photos by Will Johnston / @whljohnston /  www.willjohnstonphotography.com
__________________________________________________________________________________________________________________________________
Anglican Communion News Service, Daily update from the ACNS on Maundy Thursday 13 April, 2017