POWER FOR LIFE
Inspirational Guidance
for Daily Living,
by
David Preston Sharp
Wood Lake Publishing,
Kelowna, BC. March, 2019
$24.95 Trade Paper. 246 pages.
ISBN #1-77343-159-8
Publisher's
Promo:
Spiritual growth and learning involve change in behaviour.
Just like it is not easy to swing a golf club and hit a great drive
every time, daily living is fraught with challenges that test our commitment to be loving and peaceful. There are many ways
people grow spiritually. One person can make a huge jump in
an instant due to the circumstances of the day, or to a past
experiences; for others, spiritual growth may be more gradual, measured, and intentional.
In Power for Life, ordained minister, spiritual educator, life
teacher, and author David Preston Sharp offers a slow and
steady approach. Sharp shares both the process and the fruit
of a two-and-a-half-year meditation practice he engaged in
to further his own spiritual growth. The resulting guidance
offered in Power for Life revolves around basic themes such
as kindness, gentleness, joy, love, peace, and patience. It
also challenges our everyday level of compassion, self-control
and awareness.
In each of the 365 meditations, Sharp offers a "morning"
question for the reader to take into the day ahead, along
with words of guidance. Each "evening," he reflects honestly
on his own experience of trying to live that guidance and
invites readers to do the same.
Power for Life is an invitation to greater spiritual maturity
and the joy, gratitude, and wonder such awakening can bring.
David Sharp, Author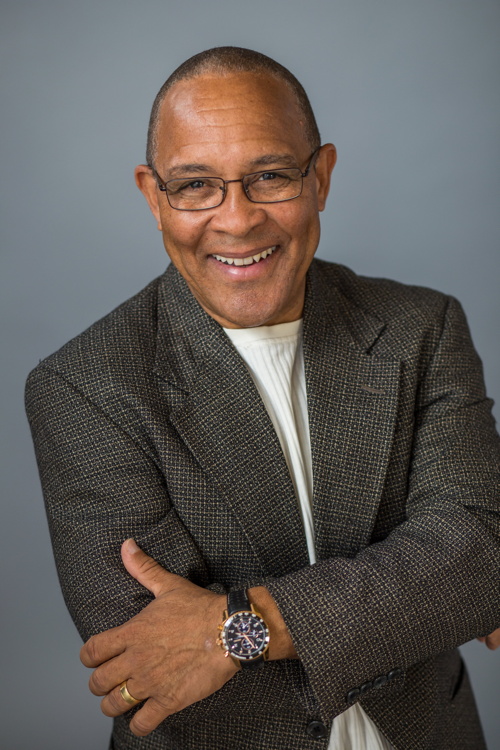 Dr. David Preston Sharp, DMin., is a life teacher. He is a
speaker, writer, performer, composer, author and spiritual
educator.
Over the last 30 years, Sharp has given countless
presentations for major corporations, civic organizations,
universities and churches, as a keynote speaker,
motivational speaker, and inspirational performer.
He has an extensive background as a creative artist and
has won awards for his songwriting and poetry. He has
performed in major theatres, including on Broadway; in
films and on television; and has directed and choreographed
for the theatre.
Sharp is an ordained minister (Presbyterian Church, USA).
He incorporates the arts as a powerful tool of communication
that complements the scholarship and intellect he brings to
bear in his lectures and presentations. He has recorded CDs
of inspiring music and poetry, has hosted a contemporary
lifestyle television show in the San Francisco Bay Area –
The Art and Soul of Urban Living – and was editor-in-chief
of Soul Mag, a nationally distributed magazine bridging
entertainment, culture, and spirituality. As a freelance
writer, he has been published in numerous books, journals,
periodicals, magazines, and other media formats.
As an educator, Sharp is on a life-long mission to expand his understanding of spirituality and share the wisdom of the
world's great truths and spiritual texts. He has worked with
people of all ages, and has a passion for teaching and sharing
the resources that allow people to live life to the fullest,
whatever the challenges.
Sharp has served on the faculty of the University of Southern
California, San Jose State University, the University of Creation Spirituality (now Wisdom University), and Naropa University.
He holds a BFA in drama from the University of Southern
California, a Masters of Divinity from San Francisco Theological Seminary, a Masters in Special Education from Santa Clara
University, and a Doctorate of Ministry from the University
of Creation Spirituality. He resides in Boulder, Colorado,
with his wife, Jeannine Goode-Allen.
Author's Words:
This book is the fruit of meditation, contemplation, and
deep listening.
The motivation was my desire to deepen my communion
with God and grow in spiritual maturity.
As I started to write the words of this book , I began to
discern how to place the words on the page which is why
it looks like poetry… I was able to journey inward to the
place where then Spirit's guidance was clearly heard.
The more I engaged in this practice, the more I became
sensitive to Spirit's voice within.
I could feel the difference between the voice of the Spirit
coming through, and my own thinking voice that was trying
to manipulate the guidance.  Though I have been doing this
practice for years now, I still experience wonder and awe
each time I receive a guidance…
I hope you enjoy journeying with these potent words and
messages…
Are you ready?
You must be, for if the book is in your hands, it is out of mine.
May God guide us all!
Review By Wayne Holst
My Thoughts:
The book has a simple format for each day of the year.
I start in the morning with a question, followed by free
association poetic guidance which prompts me to "experience"
rather than "think" my way through the day. 
The usual evening reflection helps me to consider the
developments of the intervening hours in a thoughtful,
but not regimented manner. I can then prepare myself
for rest.
What you have, therefore, is a kind of devotional companion.
Over the years, I have introduced various devotional books
on Colleagues List. This one is different in that it encourages
me to leave the discipline of the page and enter into a kind of
experiential journey, the kind on which a poet might lead me.
The writing is about basic things, but one can be carried into
new realms, not previously visited.
For those wanting to grow in their spiritual journey, especially
during the Lenten season, this book helps begin a new venture.
It may well open the door to a new way of spiritual reflection.
Buy the book from Woodlake
https://tinyurl.com/y44uolka
_____________________________________________________________________________________
Colleagues List, Vol. XIV. No. 35. March 17, 2019