June 3, 2019 - June 10, 2019
J19 Women of the Bible
June 3 – 10, 2019  
$1,920
Encounter the rich and inspiring stories from the women in the Bible whilst standing on the sacred landscapes of the Holy Land.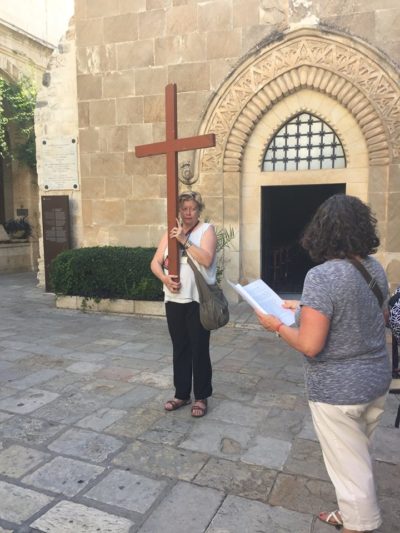 The ten day  Women of the Bible course offers reflective spiritual time together and is well suited for bringing your parish community to the College for this intimate journey.
Women of the Bible is a program dedicated to the stories of women in the Bible. These are the ancient stories of women that tell of struggle, joy, and tragedy; but at the same time convey the compassion and love for God that we today experience in life.
Our itinerary will begin in Jerusalem and then take us to the Galilee, where we shall stay two nights in Nazareth, and then wind our way back to Jerusalem via the story settings in the Jezereel  valley and  Samaria. We will encounter Ruth as we look out at the hills of Moab in the distance from Bethlehem, the bravery of Rahab will be our encounter in Jericho, and the raising of Peter's Mother in Law is remembered when we pray together on the Sea of Galilee at Capernaum.   A visit to the ancient port city of Jaffa will be the seaside setting for the raising of Dorcas.
The program will provide a setting of spiritual retreat where daily time will be spent in private reflection, journaling as well as experiencing community fellowship in during our meals and daily worship.