January 21, 2018 - January 22, 2018
SoulCollage "Wintering of the Soul"
With Kellie McComb and Barbara Susan Booth
January 21 – 22, 2018
Sunday January 21, 2018 at 3:00 pm until Monday January 22, 2018 at 5:00 pm
All Are Welcome
Join us for the first of four opportunities to reflect on the "Seasons of the Soul." We will hold one session per season. This is our winter session. Each event will be stand alone, so take one or more!
SoulCollage is an intuitive, creative and spiritual process of reflecting with images. It was created by Seena Frost integrating her Theology and Psychology backgrounds.
The cards that are created often provide new insights that are deeply meaningful. SoulCollage works with the language of symbols, archetypes, and images that provide opportunity for profound awakenings. We will be using SoulCollage to reflect on the Wintering of our Soul. Below the cold wind and the blanket of snow, what is happening within? Whether you are brand new to SoulCollage or have some experience, you are welcome to join us for this retreat.
All supplies will be provided. If you have magazines or your favourite scissors and supplies that you want to bring, please do.
Date
January 21 – 22, 2018
Location
House on The Hill
Prices
Commuter – CAD $135.00
Shared 1 Double Bed – CAD $195.00
Shared Room (2 beds) – CAD $195.00

(All prices include $135 base amount)
Includes Program and food. Please note that the commuter rate doesn't include breakfast.
Leaders
Kellie McComb
Kellie McComb is a SoulCollage(R) facilitator, who has been working with the SoulCollage(R)process for over 5 years. She is a United Church Minister, Spiritual Director and Artist. Kellie believes the creative process opens us up to discover how the Divine is working in our lives.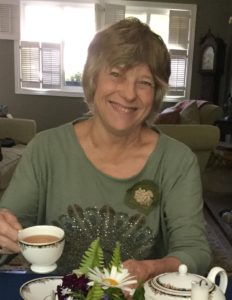 Barbara Susan Booth
Barbara Susan Booth is a SoulCollage(R) Facilitator who was instrumental in bringing Seena Frost to Canada and supporting its development through Mariabruna, the lead SoulCollage(R) trainer. Barbara developed Sacred Wisdom Centre to bring spiritual teachers to Ontario. She retired from a career in School Psychology and also completed a D.Min. with Matthew Fox's University of Creation Spirituality.