January 15, 2020 - April 15, 2020
TUITION $320: Auditor $400: Montreal School of Theology (MST) student $500: independent and Non-MST student
Wednesday evenings, 6.15pm to 9pm (Eastern time)
This course is an introduction to Christian worship in its Anglican context. The course studies the history of liturgy as well as its contemporary practice in Canada and around the world. Students will examine how Anglican liturgy has been shaped by the context in which it is used and gain a deeper understanding of the prayers that make up the liturgy. They will also learn to think in new ways about how liturgy can shape the church's response to the world today.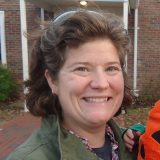 Hilary Bogert-Winkler
Instructor
The Rev. Dr. Hilary Bogert-Winkler is Director of Pastoral Studies at Montreal Dio. She has a decade of ordained ministry experience at the parish and diocesan levels and a doctorate in church history with a focus on liturgical development.