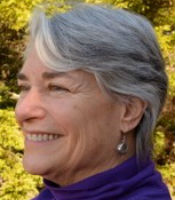 An Introduction to "Compassionate Listening"
May 11, 2018
7:30pm-9:00pm in the Barn.
Free and open to the public. No reservations required.
Ahead of her one-day workshop on Saturday, May 12 at 9:30 a.m. in The Barn, teacher and AVP facilitator Yael Petretti will offer a free introduction to "Compassionate Listening." This methodology was developed by Quakers and is used around the world — and at home — in conflict situations. Come learn about this powerful program for dealing with conflict and painful polarization.
Leader(s)
Yael Petretti lived in Jerusalem from 1978 through 2010. She trained hundreds of Israelis and Palestinians in Compassionate Listening. She has brought lessons learned back to the U.S. where she trains students, educators, therapists, clergy and others, making them a powerful force for peace and connection in their families, communities, and beyond. She also serves as an Alternatives to Violence facilitator in men's high security prisons.