The 2020 Canadian Church Calendar is now available for purchase. The images represent a diversity of churches from across Canada, and verses and images feature the theme, "Light and Darkness." Order online today through Parasource or through the regional calendar representative for your area/diocese.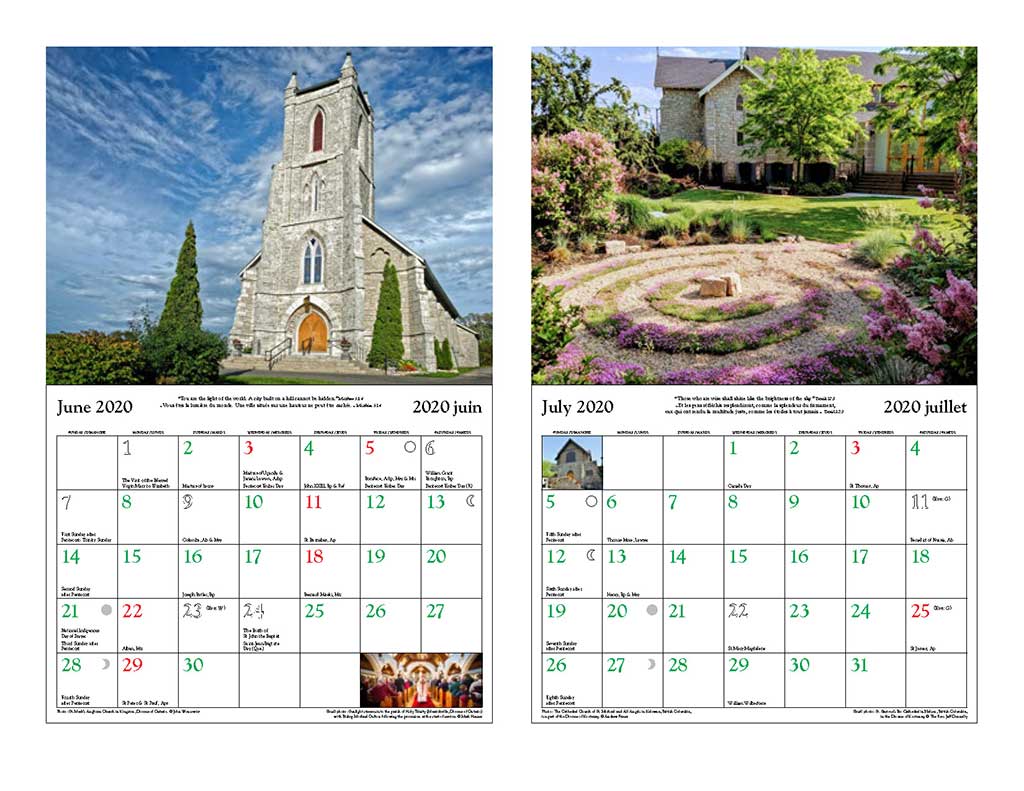 Order now from Parasource — Printable order form
Phone: 1-800-263-2664 Fax: 1-800-461-8575
PO Box 9855 Woodslee Ave., Paris, ON N3L 3E5
E-mail: [email protected]
Or order directly from your regional calendar secretary.
Bulk order prices
1-9 $5.00 each
10-99 $3.50 each
100-999 $3.40 each
1000+ $3.30 each
______________________________________________________________
Anglican Church of Canada website, October 23, 2019