Posted on: July 19, 2017
Teenagers from five schools in northern England have set off on pilgrimage with the Archbishop of York, Dr John Sentamu, to Taize in France.  The Taizé Community is an ecumenical monastic order of more than one hundred brothers, from Catholic and Protestant traditions.
Archbishop Sentamu said; "Taizé is an extraordinary place, a place of trust, joy, simplicity and compassion. My Young Leaders Award encourages people to look beyond themselves in the service of others. To be able to join with young people from more than 100 countries in sharing food together, worship and learning is a wonderful experience, and each time I have returned from Taize I have returned blessed, inspired and encouraged by others".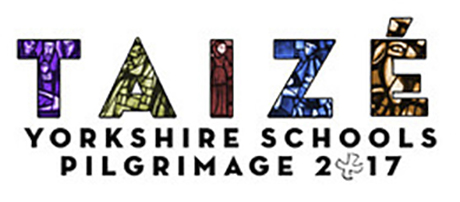 Dan Finn, the Director of Archbishop of York Youth Trust, said; "This is the second group of Young Leaders that have chosen to extend their learning of the Awards with a pilgrimage to Taizé.  There is something for everyone at Taizé, a chance to meet new friends, to join in and volunteer with others, to pray and to study in small groups. It is a place of incredible welcome which is something the Young Leaders will be exploring in depth as part of the structured workshops at Taizé on migration, asylum seekers and refugees".
In addition to the normal youth meetings, this week at Taize there will also be special sessions on the theme of migration. Speakers include Archbishop Sentamu;  Father Michael Czerny – Migrants & Refugees Section at The Vatican; Catherine Wihtol de Wendenformer, Research Director at the National Centre for Scientific Research (CNRS);  Pascal Brice, director of the French Office for the protection of refugees and stateless persons (OFPRA).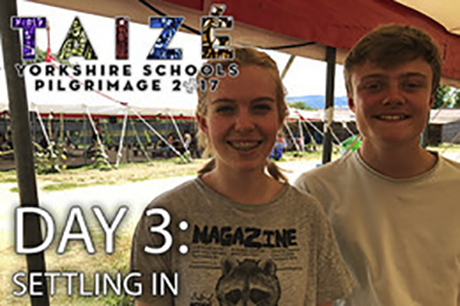 Founded in 1940 by Roger Louis Schutz-Marsauche (known as 'Brother Roger'), the Taizé Community every year attracts over 100,000 young people from around the world.  Kay Brown, Chaplain at Abbey Grange Church of England Academy Leeds, said: "It is such an amazing opportunity to explore what faith means in an open and questioning environment, to experience and be involved in music in a new way and to meet so many new people from across Europe and beyond. I am sure everyone who goes will be challenged and inspired in equal measure and I look forward to seeing the growth in all of us through this week."

During the week, regular updates from the Young Leaders will be added to here.

________________________________________________________________________________________________________________________________

Anglican Communion News Service, Daily update from the ACNS on Wednesday 19th July, 2017

Tags: